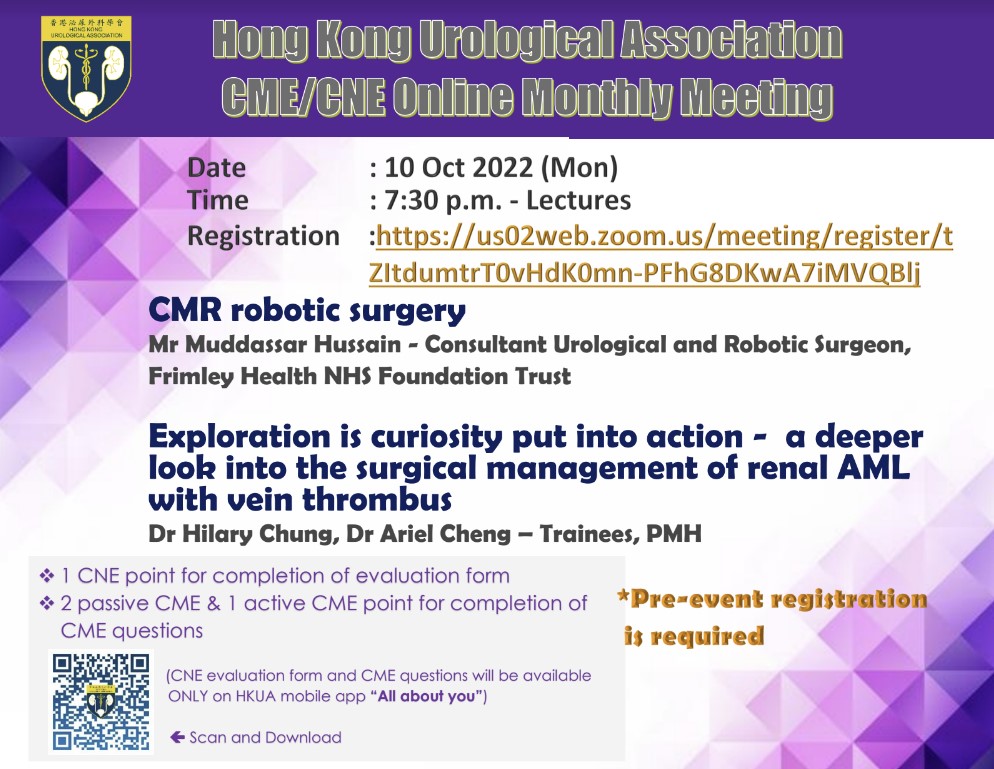 HKUA CME/CNE Monthly Meeting (10 Oct 2022)
Please be informed that the
 HKUA CME/CNE Online Monthly Meeting 
will be held on 
10 October 2022 (Monday) via zoom
. You are invited to attend the meeting with below details,
Date: 10 Oct 2022 (Mon)
Time: 7:30 p.m.
Topics and speakers:
CMR robotic surgery
–   Mr Muddassar Hussain – Consultant Urological and Robotic Surgeon, Frimley Health NHS Foundation Trust
Exploration is curiosity put into action –  a deeper look into the surgical management of renal AML with vein thrombus
– Dr Hilary Chung, Dr Ariel Cheng – Trainees, PMH
Register for this meeting:
https://us02web.zoom.us/meeting/register/tZItdumtrT0vHdK0mn-PFhG8DKwA7iMVQBlj
After registering, you will receive a confirmation email with login information.
The poster is attached for your reference.