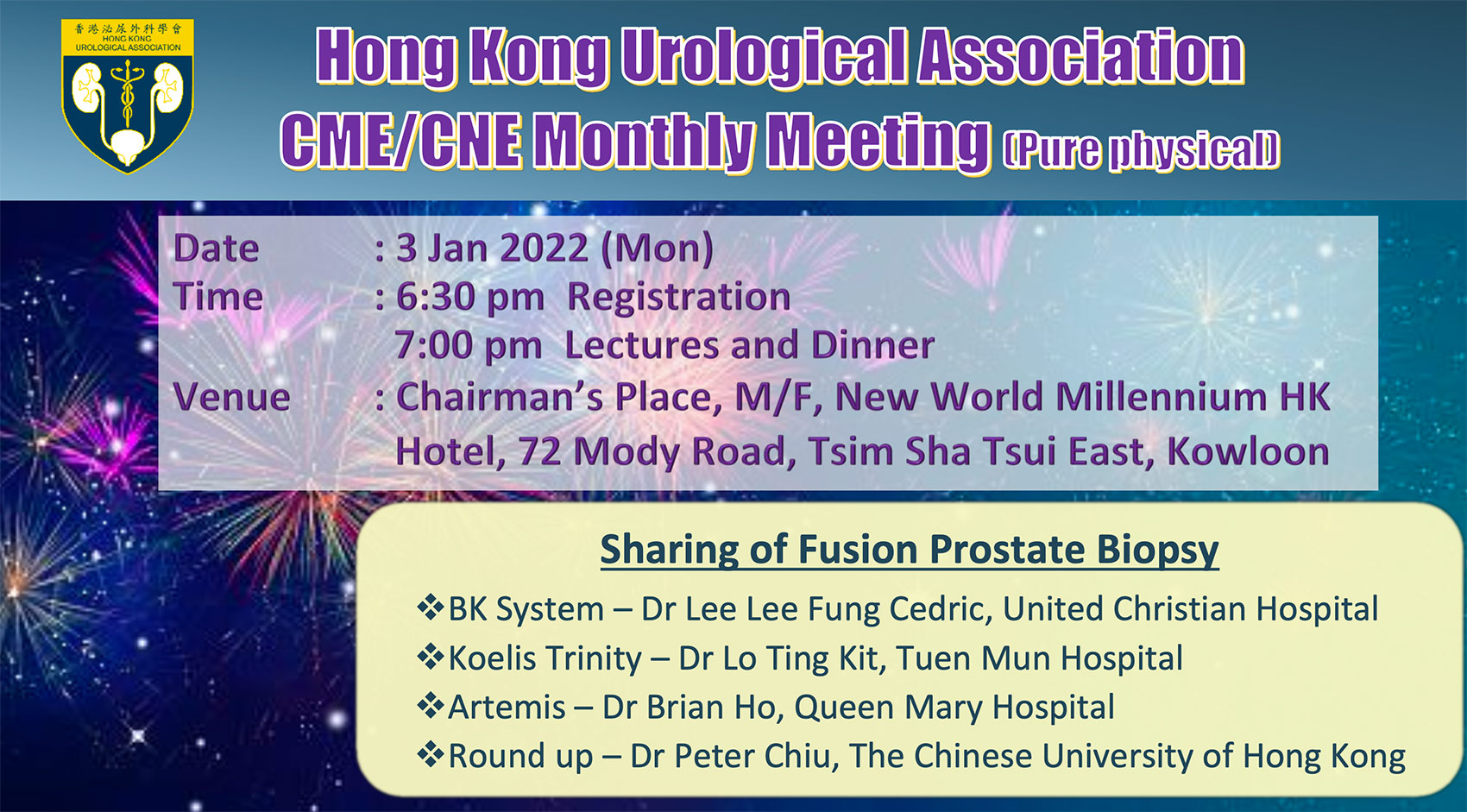 HKUA CME/CNE Monthly Meeting (3 Jan 2022)
Dear HKUA members,
Please be informed that the HKUA CME/CNE Monthly Meeting (pure physical) will be held on 3 Jan 2022 (Monday) at Chairman's Place, M/F, New World Millennium HK Hotel, 72 Mody Road, Tsim Sha Tsui East, Kowloon. You are invited to attend the meeting with below details,
Date: 3 Jan 2022 (Mon)
Time: 
6:30 pm – registration
7:00 pm – lectures and dinner

Topics and speakers: 
Sharing of Fusion Prostate Biopsy
BK System – Dr Lee Lee Fung Cedric, United Christian Hospital
Koelis Trinity – Dr Lo Ting Kit, Tuen Mun Hospital
Artemis – Dr Brian Ho, Queen Mary Hospital
Round up – Dr Peter Chiu, The Chinese University of Hong Kong
Remarks:
Chinese dinner will be served.
Seats are limited and please register ASAP: https://forms.gle/hiffuDSCZ6amuCp78
Successful applicants will receive a confirmation email in due course.
The poster is attached for your information.
Please do not hesitate to contact us via Tel/whatsapp at 5127 1334 if there's any queries.
Best regards,
Eva